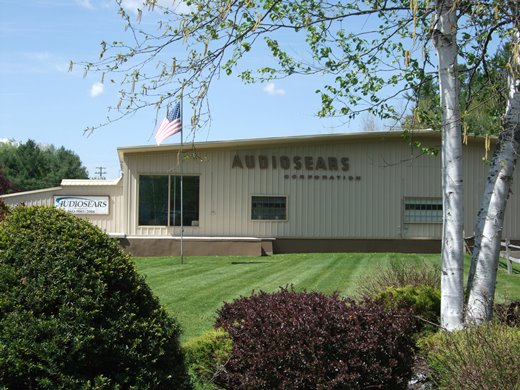 Our manufacturing plant is located in Stamford, NY at the northern edge of the Catskill Mountains
High Quality Telecommunications Equipment
Our Mission
The Audiosears Mission is to continue to be a leader in our industry by providing superior quality products and innovative, cost-effective solutions to fulfill our customer requirements.
Customer Loyalty
Our extensive knowledge and experience in the industry allow us to provide innovative solutions that meet the changing needs of our customers. By consistently delivering high quality products supported by outstanding customer service,we have earned the respect and loyalty of our customers.
Continuous Improvement
Audiosears implemented lean manufacturing principles and achieved ISO 9001:2008 certification several years ago. Based on these principles, we strive to increase efficiency and control costs in order to help our customers maintain their competitive edge. Our processes and methods are routinely evaluated and our performance is constantly monitored. Continuous improvement is a common goal for everyone at Audiosears.
ISO 9001:2015 Certified
In our committment towards excellence, Audiosears maintains compliance to the ISO 9001:2015 standard to control, monitor, and improve upon our quality management system and business processes. We are certified with our registrar, DLS Quality Technology Associates (more).
Conflict Minerals
As a privately owned company, Audiosears Corporation is not required to report conflict minerals, but we strive to reduce any conflict minerals in our products by purchasing through large distributors and reputable companies which have published policies to adhere as closely as possible to the intent of the Dodd-Frank Act. Download our official conflict minerals policy here.